Here is a "collage" of texts written by the kids in 3B: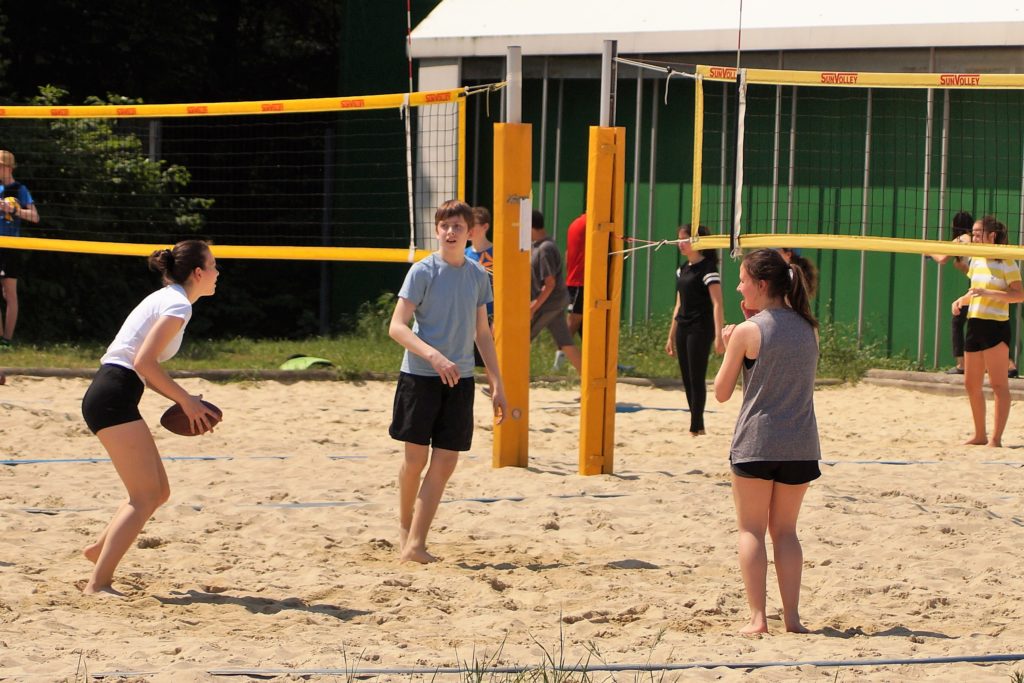 Yesterday was the most amazing day in the month. It was our wonderful Sports Day at "Marswiese". We played football and handball and some of us went orienteering. We also played a kind of beach volleyball called "ball over the rope". Two kids who went orienteering got lost and were missing for a short time.
It was really really hot and we had to drink lots of water. Best of all: We made a water battle with the water hose even if we weren't allowed to, but it was so wonderful on this terribly hot day!
All the children were really excited. The victory was in our head, we knew we could win if we want to! We are a football class so we won the football game. But not only this! Dominik also was the fastest runner of the third classes. The amazing thing was that our group broke all records in the relay race!
In handball we lost 0:17 and one of our team started to cry. The other game we also lost 1:7 but we were happy because we had scored one goal. In this match the ball flew out of the cage. After the games I ate ice cream and watched the other games.
I played football in a huge cage and it was very dangerous because the players hit the ball really hard. When I played football our whole class was cheering me on and I felt really great! That's why we won both games! In the middle of the sports day it started to become emotional because one of us lost some tears because she said that she had nothing to do except cheering; she would like to do some sports. We comforted her and said that she was one of the most important people in our life and the she stopped crying and helped with the relay race.
When there was an important game against the 3C, I was the goalkeeper and caught the ball, this was a great moment. Dominik ran to the other goal and kicked the ball and scored a goal – everyone was celebrating, it was amazing! In the end every student of our class stormed onto the playing field, because we had won the game. It was a special moment for all of us.
It was an awesome day. After this marvellous day my friends and I went to Schafbergbad. I really enjoyed this day and I am already looking forward to the next one!